We are the Place to Be to find BOTH quality residential rentals and to find a property manager that is an expert in locating and screening the best residents. We are also experts in maintaining your quality home, duplex, condominium, and apartment building, retail, and office space. Contact us today at (770) 505-4053.
Areas we provide property management services:
Douglasville
Villa Rica
Carrollton
Dallas
all surrounding areas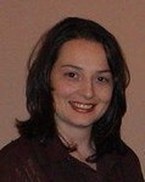 Candy Bowen
Hi. Thanks for visiting our "About Me" page. I have been in real estate for over 15 years and have worked extensively with Landlords, tenants, buyers and sellers throughout my career. I am a partner-owner of Southern Home Management Solutions. I utilize the newest technology available to make property management as efficient and easy to navigate through for property owners and potential tenants alike.